Gabby + Nicholas | Dorris Ranch, Springfield, Oregon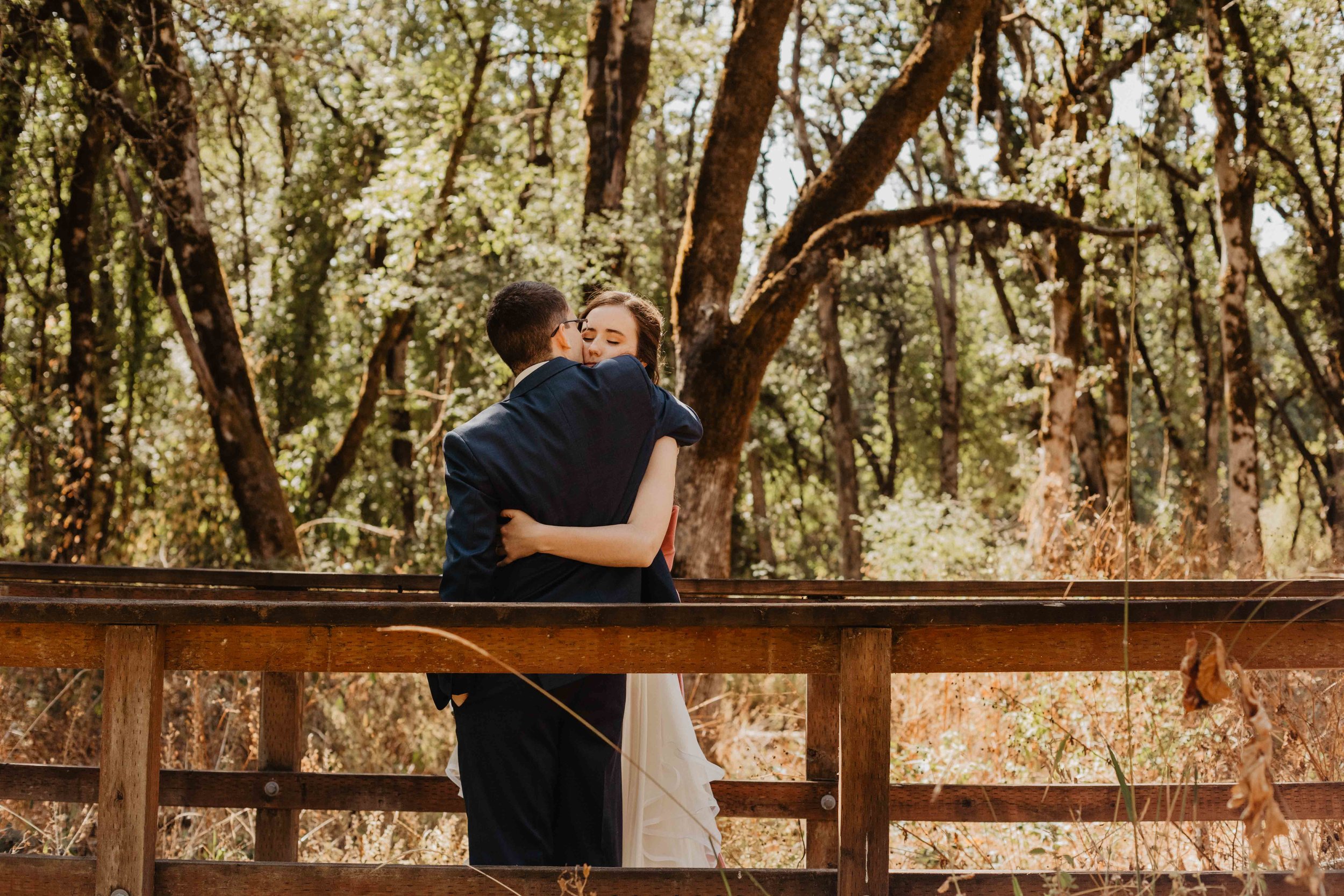 EVERY MOMENT IS MEANINGFUL
how this couple integrated sentiment in every detail
The groom designed a greenhouse that the father of the bride build on-site on the day of the wedding.
The bride hand-made all the boutonnieres and bridemaids' wreaths out of felt flowers.
The sister of the bride baked the cake and the cake topper was made by the bride.
The wedding dress had been her sister's.
The wedding was filmed by their brother-in-law.
The entire wedding was set up by family and friends.
…I could go on.
Gabby and Nicholas married on a hot September day, in what is still one of the most emotional, sweet, and love-filled weddings I have ever been a part of. They welcomed each person like a close friend and made you feel important for showing up. And not only that, each detail had been planned for, and had meaning.
As a Eugene wedding photographer, I was thrilled at the chance to shoot somewhere local and beautiful. Dorris Ranch is a haven for anyone looking for a local wedding venue or any Eugene & Springfield wedding venues. Eugene may be a small town in Oregon but that does not mean it doesn't have its own gems too. ;)
This was one for the books, and I'll never forget it. I hope you enjoy looking through some of my most favorite moments from their day.