Shaked + Ryan | A Royal Jewish Winery Wedding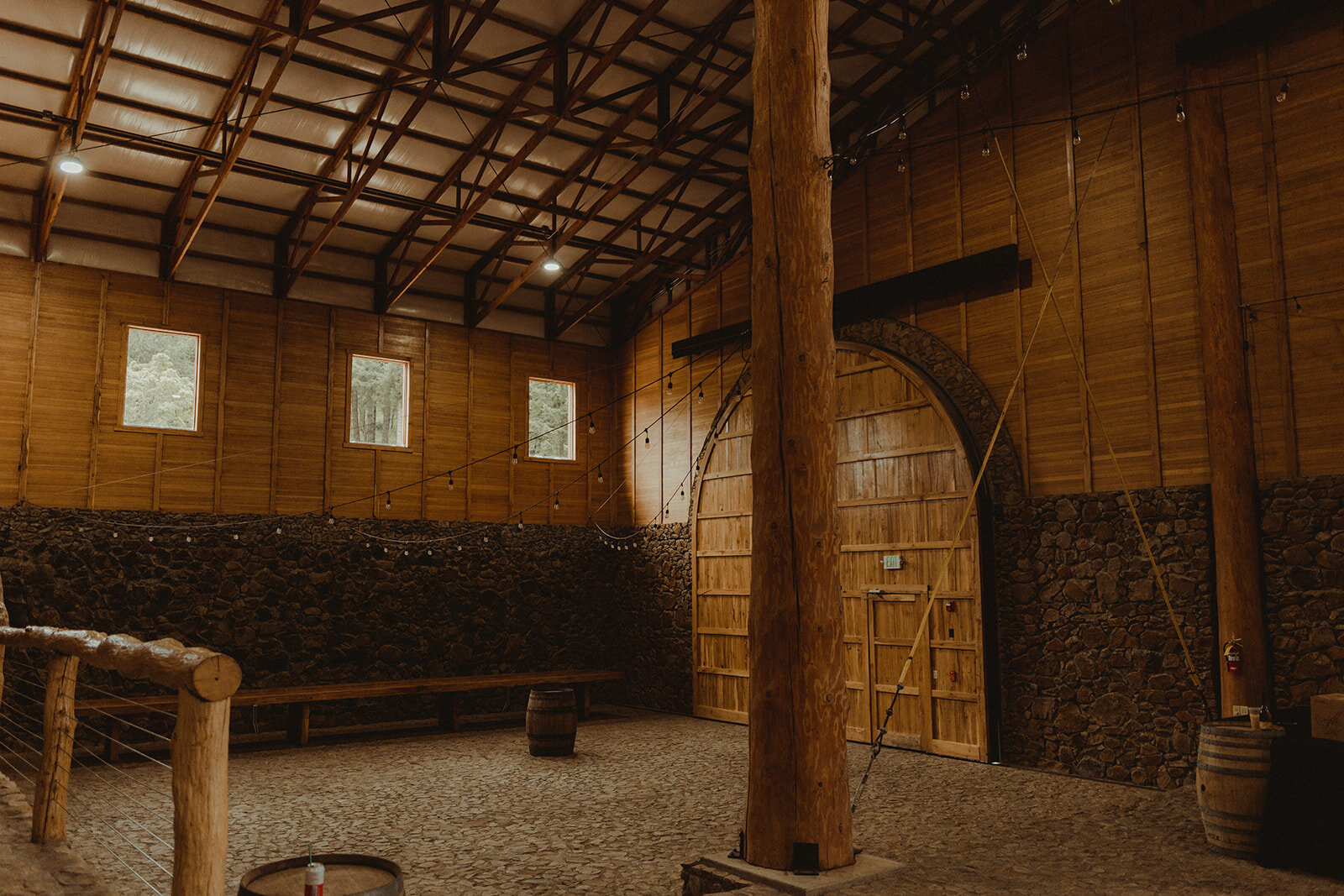 are you doing a "Last Dance?"
This "Fairytale" Oregon Winery Wedding has everything and more.
Have you heard of a "Last Dance?" The bride and groom clears out their venue at the end of the evening and shares one special last dance together.. with no one but them. This was the first wedding where I witnessed this first hand and it was SO special. So those of you who are engaged.. have you considered doing one?
Those of you who know me well, know I am a BIG fan of Disney. I mean, Marcell and I got engaged in Disneyworld for crying out loud.
This might have been an Oregon wedding at Maysara Winery, but it may as well been at a magical kingdom far, far, away.
Are you currently a Bride? You might want to save this entire wedding to your Pinterest Board.
"The family that owns the venue is so sweet, so down to earth, and they are genuinely super kind individuals! They care so much about their vineyard and it definitely shows."

- Shaked on her favorite part of Maysara Winery
Should you theme your wedding?
Theming your wedding can be as simple as "rustic" and as specific as "Happily Ever After?". Sometimes a wedding theme can be helpful in structuring your vision for your day. Other times, it can feel restrictive to maintain a too consistent theme throughout.
My advice is cliche but solid: do you.
Shaked and Ryan planned each romantic detail of their fairytale wedding for years. Shaked and I have been friends since college so I was lucky enough to be brought in at the very beginning. I remember being friends with Shaked when her and Ryan began dating 7 1/2 years ago. They are seriously the nicest people. It was all a dream come true.
"Our wedding theme, unintentionally, became 'Happily Ever After". The choice was obvious, why wouldn't we want to have the ultimate Disney dream?"

-Shaked on their wedding theme
When Shaked told me that her dress would be like Cinderella, and that she and Ryan were basically having a princess wedding… I shrieked.
"I think we were both most excited about the first look. We were both very much looking forward to seeing the other all done up, the fanciest we'd really ever dressed."
"We laugh the most at how we got our bridal party to laugh with us during the group shot. Ryan whispered something to his best man, Cason, and it set off a chain reaction."

-Shaked & Ryan
Not only was this wedding a fairytale winery wedding, it was also a traditional Jewish wedding. Marcell and I loved learning about the traditions that Shaked, Ryan and their families included in their ceremony.
We had a "traditional" Jewish ceremony. The chuppah was made using Shaked's dad's Talit, or prayer shawl. Our rabbi spoke the seven blessings for us and read/explained our ketubah, or wedding 'contract'. The ceremony ended with Ryan breaking the glass, and our guests yelling "MAZAL TOV".

-Shaked & Ryan
"We both remember feeling very serene and in a bit of a haze. We'd been planning this wedding for so long now and it was really unbelievable that we were finally there, that we'd made it."
"We included lots of handmade and DIY elements in our wedding, so it very much felt like part of us was in the wedding itself."
Have you considered doing "Sunset Photos" during your reception? We pulled off a STELLAR 15 minute session with Shaked and Ryan while their guests were busy dancing. And when I asked them what their favorite part of their wedding day was, they both agreed it was the Golden Hour Photos.
If you are able to escape your reception to be together for portraits during the prettiest time of the day, I say: it is worth it.
"We finally got a few moments alone to enjoy being husband and wife and we were surrounded by our friends while doing so, they just so happened to be behind cameras. Our photos turned out SO GORGEOUS during sunset, NO WORDS."
I asked Shaked what advice she give other brides before their wedding day and here is her answer:
"Try your best not to stress, there are so many details you will be zeroed in on but they really are so minute. Others won't notice if the napkins are ivory or if they're cream. It really is YOUR day, it's about the love you have for each other, not about how big and fancy and elaborate your wedding is. If you can swing it, elope. Wedding planning is so stressful, families can be overbearing, and they're expensive, in the end, the wedding is about the love you have.

Know that you don't have to be traditional and have "a wedding." We've always wanted a marriage bigger and better than our wedding was, make that your goal. Your wedding day is just one day but your marriage will last much longer than a single day."

-Shaked & Ryan
Marcell and I could not have had more fun at this wedding. It was a perfect example of how we like to shoot weddings. It is all about the attitude. When a bride and groom approach a wedding knowing that after it is all planned, and the details are set, the thing that matters most is the people.
They truly lived happily ever after.
If you would like to inquire with me about shooting your wedding, you can do so here: